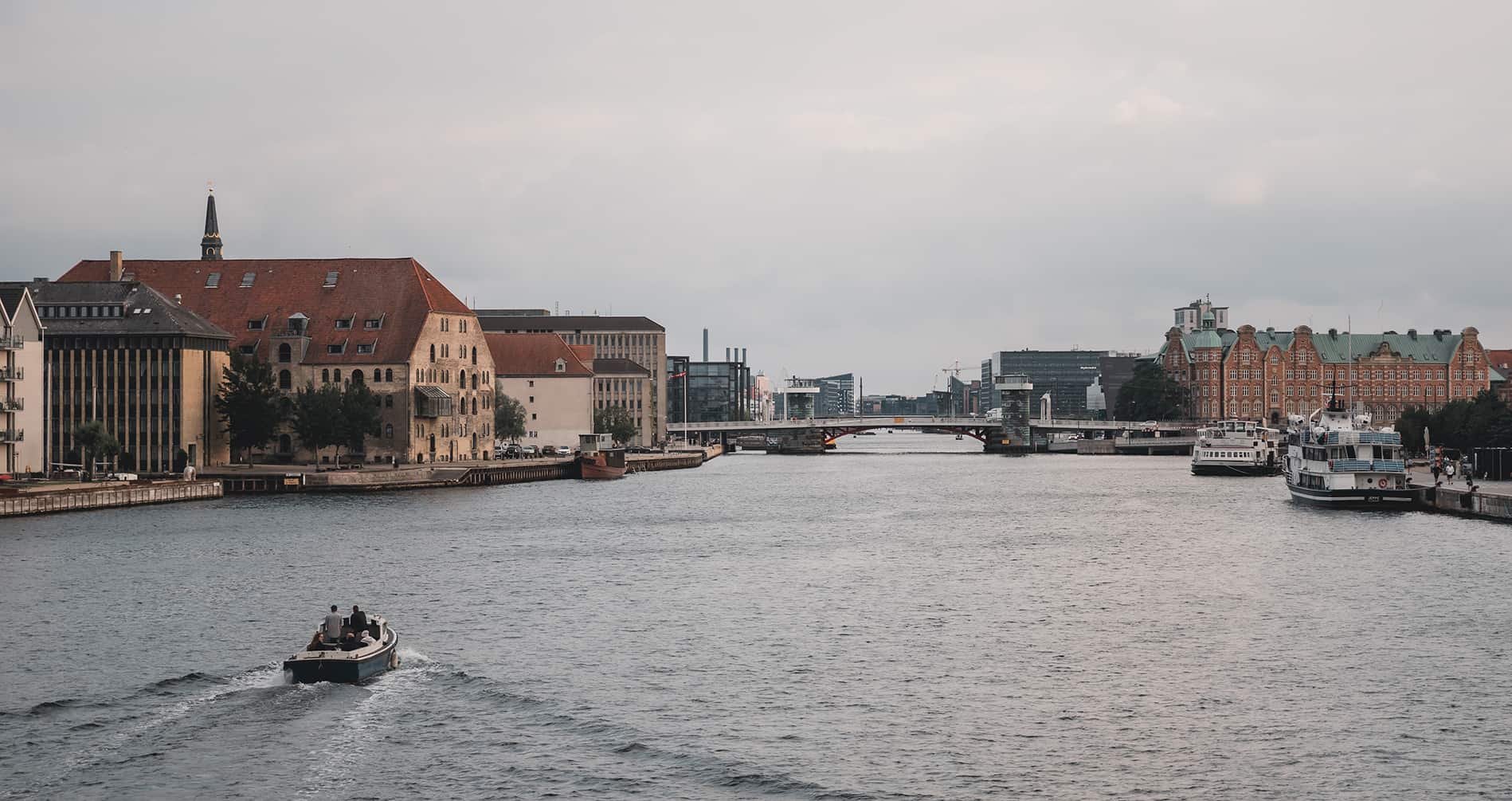 One of the best ways to experience Copenhagen is from a boat. On a boat ride around the harbour or along the canals, you can see some of the most famous sites and buildings around the city. Whether you want to be a captain for a day, or just lean back on a guided tour, there are plenty of opportunities to rent a boat or go on a harbour cruise in Copenhagen.
By Louise Bro
Boats to rent where you are the captain:
GoBoat
GoBoat is located at Islands Brygge right next to Langebro. The boats' sustainable electric motors are completely silent and run on solar, wind and water energy. You don't need a license to sail the boats, the only rule is that you have to be 18 years old and sober. There is room for 8 people in the boats and they have a small table in the middle where you can enjoy food or drinks.
WHAT: GoBoat WHERE: Islands Brygge 10, KBH S PRICE: 1 hour 499 kr.
Friendships
Friendships is located on Christianshavn by Trangravsbroen (bridge). The boats have a silent electric motor, seats 8 people, and are equipped with soft cushions and a table in the middle with space to enjoy food and drink. It does not require experience or a license to sail the boats, you just have to be 18 years old.
WHAT: Friendships WHERE: Trangravsvej 1, KBH PRICE: 1 hour DKK 490.
Copenhagen Boat Rent
Copenhagen Boat Rent is located at Kalvebod Brygge next to Copenhagen Island Hotel. The boats have a petrol engine and you can choose between boats with room for 4 people or 6 people. You must be 18 years old, but even though it is a petrol engine, you do not need to have license to sail the boats.
WHAT: Copenhagen Boat Rent WHERE: Kalvebod Brygge 53, KBH V PRICE: 1 hour from 350 DKK
Harbour cruises and guided tours
Hey Captain
Hey Captain is located at Ofelia Plads by Kvæsthusbroen. You can book both public tours and private tours, and you can also choose between different routes around the harbour. The boats can accommodate 12 guests, and whether it is a public or private trip, the captain will give you a guided tour and fun facts about the city, so the trip will always be a very special experience and unique canal tour.
WHAT: Hey Captain WHERE: Ofelia Plads, Kvæsthusbroen 1, KBH K PRICE: 1 hour from 200 DKK (per person)
Duffy Boats
Duffy Boats has 10 different locations around the Port of Copenhagen where you can hop on. The electric boats are quiet and equipped with comfortable sofas and spacious tables. The price includes a captain, but you are welcome to bring food and drinks. The boats can accommodate 8 or 11 people, they are covered in case of rain but they have windows that can easily be opened so you can enjoy the view.
WHAT: Duffy Boats WHERE: Refshalevej 163B, KBH K PRICE: From 2,300 DKK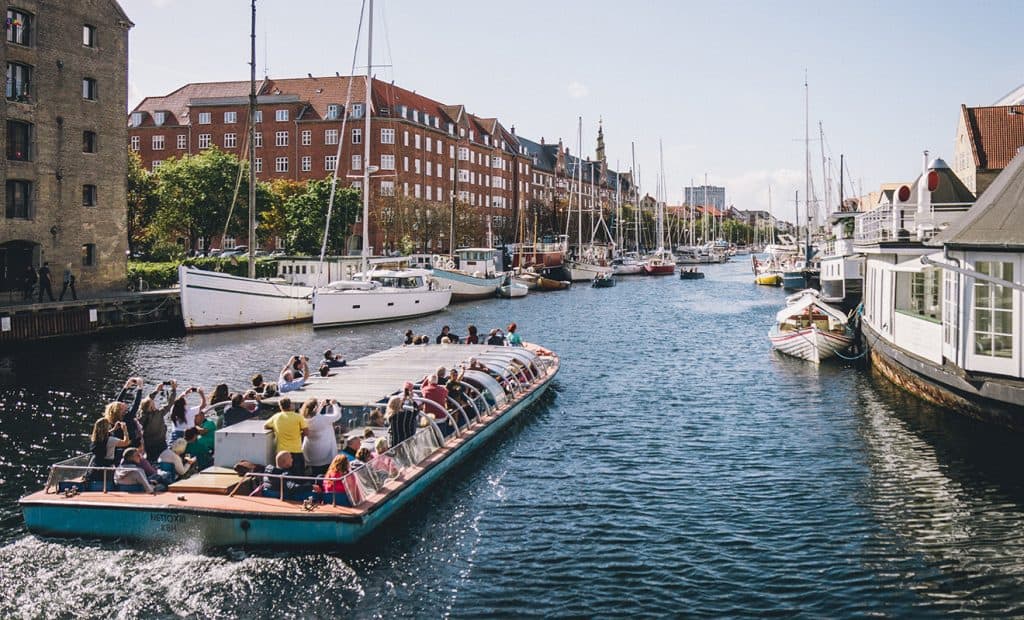 The Netto Boats
The name Netto boats has nothing to do with the supermarkets that you may see around the city, it is simply due to the low price – and maybe also the slightly rustic look. There is a guide on board who tells about all the sights in Danish, English and German. They only have one route through Copenhagen harbor and canals, and you can hop on from Nyhavn or Holmen's Church.
WHAT: Netto-Boats WHERE: Holmen's Church opposite Børsen and in Nyhavn by Heibergsgade PRICE: 1 hour DKK 50 for adults and DKK 20 for children.
Stromma
Stromma offers the classic canal tour with a guide who tells you about all the historical sites, and old and new architecture along the route. You can jump on from Nyhavn and Ved Stranden. Stromma also has themed tours such as jazz cruises, operetta tours and blues cruises – all of which cost a little more, but you also get live music on the canal tour.
WHAT: Stromma WHERE: Nyhavn 3 and Ved Stranden 26, KBH K PRICE: 1 hour DKK 99 for adults