Are you a tourist visiting Copenhagen for the first time, we have gathered a list of must-dos and must-eats and must-shops. And we have loads more, so just leave a comment or write us an email with your wishes – we will find the perfect Copenhagen spot for you.  YOU'RE WELCOME!
Bike rental:
Baisikeli
The name means bike on Swahili. A social economic firm that focuses on making the world a better place by renting out used bicycles in Copenhagen. It works, and we support it.
Ingerslevsgade 80
Web: http://www.baisikeli.dk/copenhagen/baisikeli-rental
Interior shopping
Anne Tine
Vintage shop – furniture and kitchen wear and other great stuff. Very small and stuffed with things but the shop owner is very nice and helpful.
At the corner of Absalonsgade and Istedgade.
Istedgade 45
Translate this article into your language on Google Translate: http://www.b.dk/kultur/kludetaepper-og-dukker-er-ogsaa-antikviteter
Dansk
The most beautiful Danish design – clothes and interior design. High-end.
Istedgade 64
Web: http://www.danskofdenmark.dk/#post37
Girly Hurly
Small things for the home. Very nice shop, one of my favourites.
Istedgade 99
Maur
Also things for the home. They got all the nicest brands – for example Hay which is the most hyped brand in Copenhagen. You'll find both expensive and inexpensive things here, but above all, every item in this shop has got personality. Very unique, I love this place.
Oehlenschlægersgade 32.
Web: http://www.maur.dk/
Vintage shopping
Prag:
Great selection, big shop with good prices. It takes a while to get around the store, but if you take your time, you'll definitely find some hidden gems.
Vesterbrogade 98A
Web: https://www.facebook.com/praggenbrug
Beware of the limbodancers
An all time favourite shop in Vesterbro – the nicest vintage clothes from the past – if you want cute dresses that emphasizes your waist and makes you want to curl your hair and throw on your red lipstick, drop by this place. The owners are so very sweet as well.
Dybbølsgade 66
Web: https://www.facebook.com/Bewareoflimbodancers
Clothes shopping
Rude
Very nice female clothes at affordable prices. A bit like 'Who Killed Bambi' in Berlin.
Istedgade 112

Web: http://rude.dk/tag/rude-butik/
And take a walk down Sønder Boulevard, Istedgade, Oehlenschlægersgade and Værnedamsvej.
On these four streets you'll find coffeeshops, small food shops, wine bars, unique clothing shops, great atmosphere, relaxed and happy people and good places to eat. And a nice park at the end of Istedgade – Enghaveparken.
At Nørrebro you should go down Jægersborggade where you'll find shops, restaurants, coffee bars and a nice bakery. All places on this street are recommendable!
Places to eat:
Paté Paté
One of my favourite restaurants. French food and nice wine. In the weekend the place turns into a wine bar/night club after 22.00. And it's at one the most happening place in Copenhagen at the moment, The Meatpacking District.
Slagterboderne 1, Vesterbro
Web: http://www.patepate.dk/patepate/
Pegasus
Good tapas at very affordable prices. Good wine and many different kinds of beers (their passion is good beer!). I come here every other month just to eat and drink and have a good time with my friends. I love that they make good food that is also inexpensive.
Mysundegade 28, Vesterbro
Web: http://www.pegasus-cph.dk/
Fiskebaren
Great fish restaurant, which is always praised in international newspapers. A little bit pricy but it's worth it!
Flæsketorvet 100
Manfreds & Vin
Another one of my favourite places to eat.
It's biological food and biodynamic wine. The owners come from noma (the world's best restaurant) so they know their way around the kitchen 🙂
Jægersborggade 40, Nørrebro
web: http://manfreds.dk/
Relæ
The same owners as Manfreds, and this restaurant is just across from Mandfreds. It's a bit more pricy but this restaurant is one of the best in Copenhagen. They have a Michelin star.
Jægersborggade 41, Nørrebro
Web: http://restaurant-relae.dk/
Kødbyens Mad & Marked
Food marked every Saturday from 10-18.
Web: http://koedbyensmadogmarked.dk/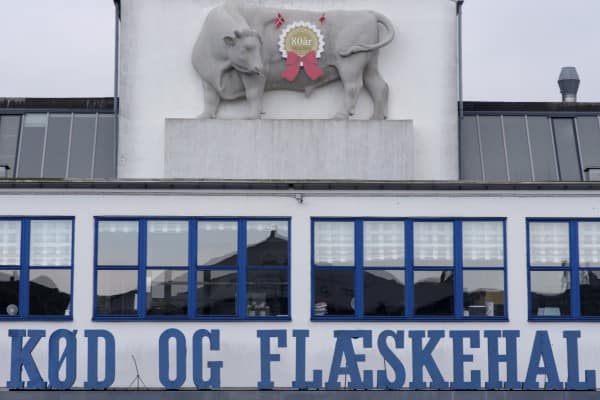 Warpigs
A brand new restaurant (very maskuline!) in the Meatpacking District with spareribs and Mikkeller beers and rock music in the speakers. A very popular hang out after work hours and during the weekend.
Flæsketorvet 25
Web: http://warpigs.dk/
Restaurant Kul
Also a new restaurant in the Meatpacking District – one of the best in the city. Very hip.
Høkerboderne 16B
Web: http://restaurantkul.dk/en/
Papirøen // Copenhagen Street Food
A big permanent marked with lots of great food. With Bingo nights even! Close to Christiania and Refshaleøen (and noma…)
Trangasvej
Web: http://copenhagenstreetfood.dk/en/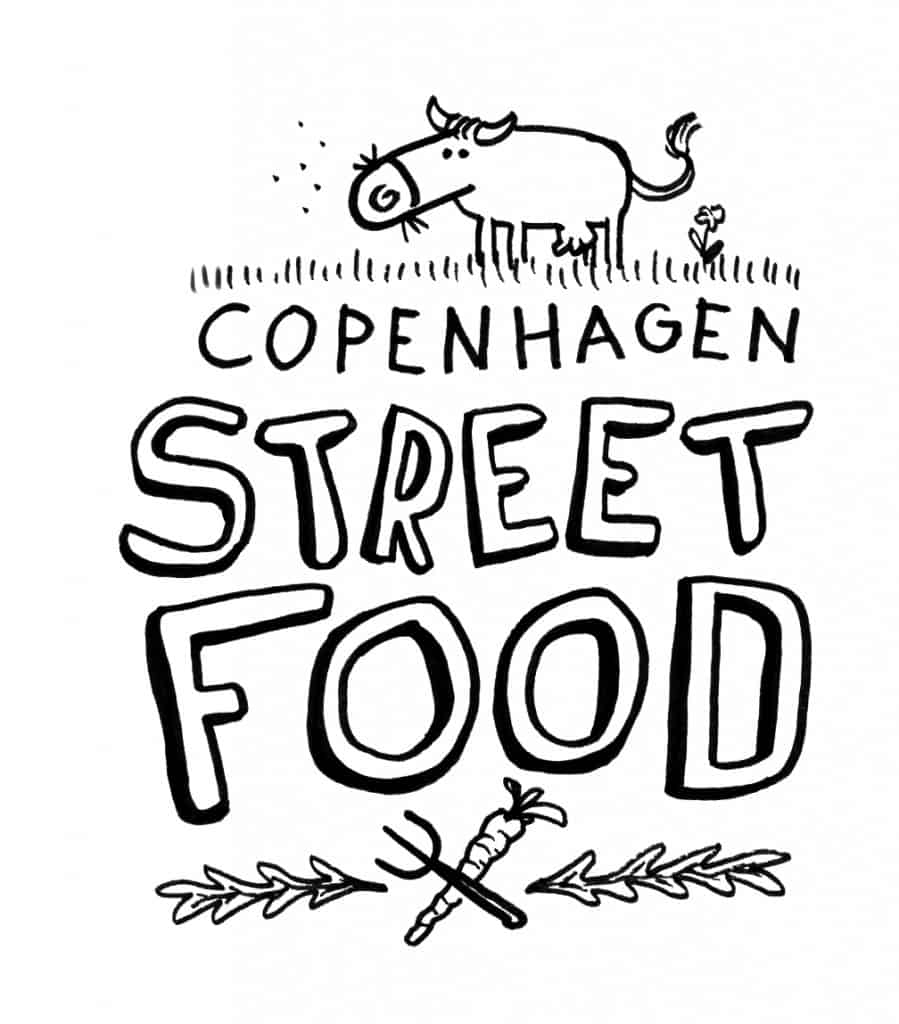 Coffeeshops:
Dyrehaven
Great and cosy place if you just want to hang out and chill with the local 'vesterbroere'. Go for their Eggs Benedict.
Sdr. Boulevard 72, Vesterbro
Web: http://www.dyrehavenkbh.dk/
Riccos
Known to be the best coffee in the city. They have about six shops around Copenhagen, and it's a really nice place. Worth a visit.
Istedgade 119, Vesterbro
Sort Kaffe & Vinyl
On Skydebanegade you'll find the best, cosiest, nicest and most friendly coffee bar in all of Copenhagen! 🙂 It's very small, and besides their passion for good coffee, they also like great music on vinyl. Take a morning or afternoon coffee here and sit outside if the sun is shining. Not a lot of room but it's a great place for a break, according to many 'vesterbroere'. They even had a documentary in the small cinemas about the café some time ago. A lot of artists and musicians hang out here.
Skydebanegade 4 
Web: https://www.facebook.com/pages/SORT-KAFFE-VINYL/249507311748138
Skydebanehaven
If you go across Istedgade from Sort Kaffe & Vinyl and go through a little gate, you'll find a very small and hidden park where I always go and sit with a book and a cup of coffee both winter and summer. In the summer people are sunbathing and drinking wine here, in the winter it's just nice and quiet.
Absalonsgade 12
Web: http://en.wikipedia.org/wiki/Skydebanehaven
Things are moving so fast in Copenhagen at the moment, therefore we will continuously update this list.
Have a nice stay in Copenhagen. See ya!
<3 Louise
Last update:  May 12, 2015